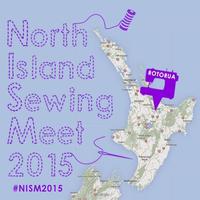 The wonderful Sandra and Mel from the Wellington Sewing Network have organised a Sewing Meetup and wonders of wonders it is just around the corner from where I live! Already registered and saved on the calendar I now have to decide what I want to sew and get it all ready!
With a pattern and fabric swap optional I think I will raid the stash and take some goodies along - which will help reduce if we have to move!
Looking forward to a weekend of sewing fun!