Just recently I discovered the
Sorbetto Top
via the TAM discussion at
Stitchers Guild
. I was impressed with the variations that had been made. The top looks like it would be a very versatile garment for my wardrobe. I downloaded the top and stuck all the A4 sheets together. The first thing that struck me was that I am not a size 18 the largest size this top goes up to - I did not measure to check. So I looked in the collection and came up with a top from New Look 6920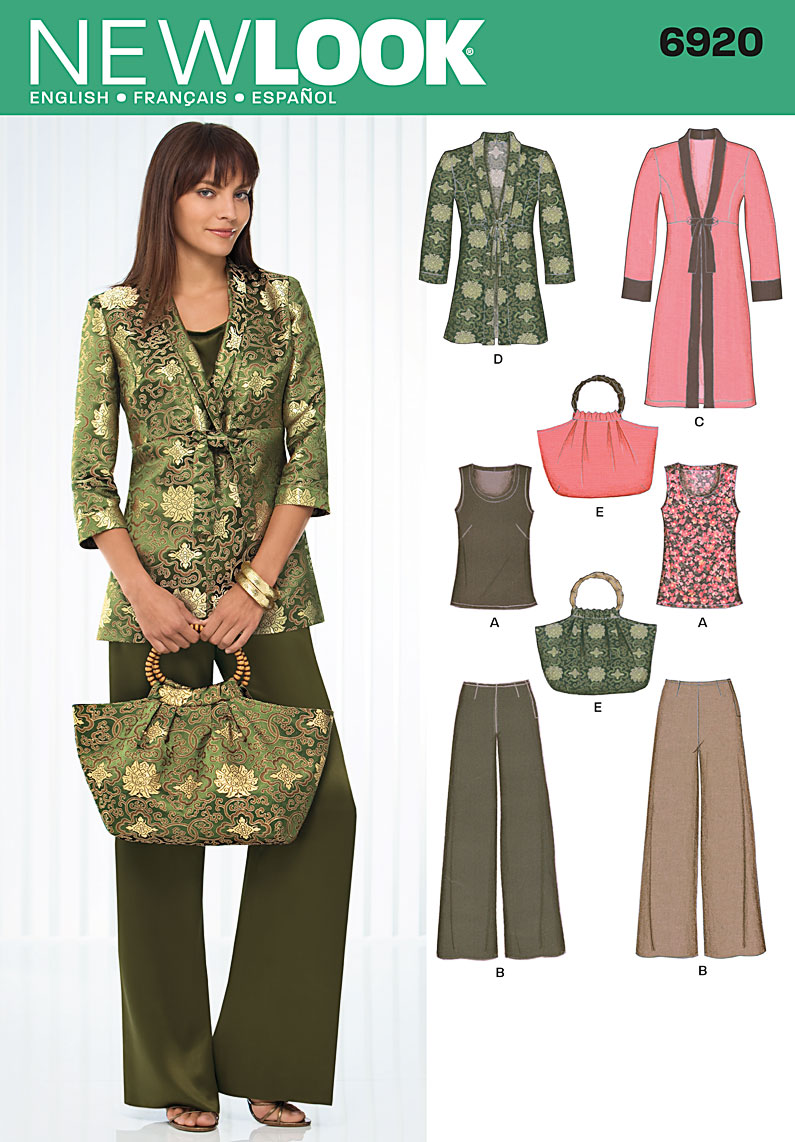 I love the jacket in this pattern but have yet to try it out. I copied out a size 22. Next I also copied out a top from a Burda Plus Magazine from Summer 2007 - although not exactly like the Sorbetto I thought I could alter it if it fit.
I discovered that the Sorbetto top was around the same size as these two so I made all three up in some ghastly polyester (I cannot wear polyester - I turn into a static light bulb!!)
Here are the results :-

New Look - too big under the arms but
the darts are nice (hard to see here)

Burda fits much nicer in the underarms
and has a closer fit compared to the New Look,
but needs a swayback alteration as shown in the next photo.


Finally the Sorbetto Top
Front
Back
I had some concerns about the fit of the Sorbetto - the armholes were a little loose and the shoulders had a tendency to fall off - I changed the slope of the shoulder seam and adjusted the armhole a little.



I dived into the stash and found a beautiful silk crepe remnant from Donna Karan via the heavenly Global Fabrics which had been aging for an number of years and made it into this...






I had lots of fun with this fabric - not only did it have the normal vices of silk crepe but it was from the beginning of the roll and so was off grain which resulted in a scalloped hem which the photo does not really show well. Here it is on me -
It looks ok - but I do not think the shape of the armhole is correct for my shape - it has a tendency to "flip out" so I had to fold the binding inside and stitch down - it still is not perfect but doesn't look too bad. I am going to remake this pattern using a Burda top from Burda Style 2/2011 140. Compared to the Sorbetto, Burda's armhole shaping is much more sloped rather than straight up and down. So onto the next challenge!! The good thing about this exercise is that I am now down 4 bits of fabric from the stash!!!